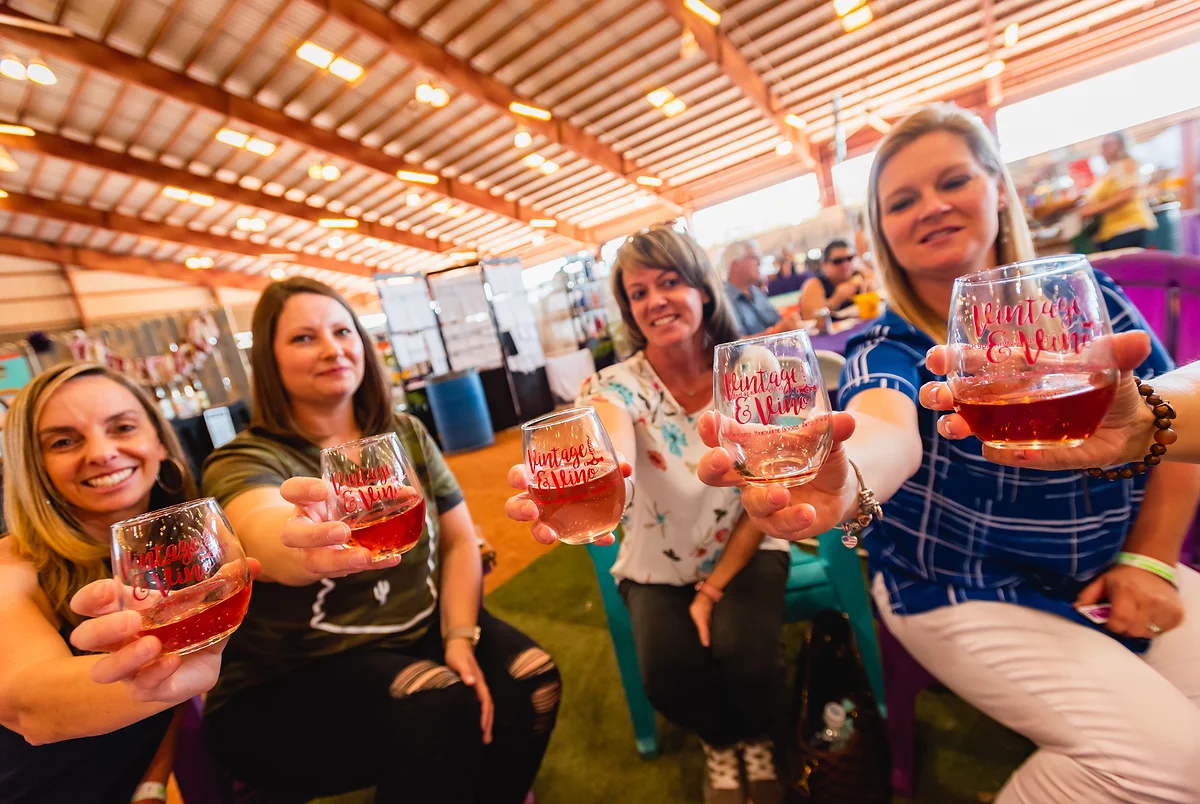 Vintage & Vino
Celebrate fall with the 9th Annual Vintage & Vino Fall Market featuring 100 local vendors for a unique sip and shop experience at Horseshoe Park & Equestrian Centre starting Friday, Oct. 13 from 11 a.m. – 8 p.m. and on
Saturday, Oct. 14 from 9 a.m. – 5 p.m.
Vintage & Vino has morphed into one of the best shopping events with music, food, drinks, wine tasting and of course our famous bucket mimosas. This market is all about the holidays, with over 100 local businesses from handmade, antique, vintage, bath and body, jewelry, home decor and everything in between. There is something for anyone and any interest. This is a great place to get your gifts for everyone in the family!
Purchase your tickets online. For more information, please visit Vintage & Vino online.